4 Week Reconnection Program
Reignite Your Passion, Fun, and Connection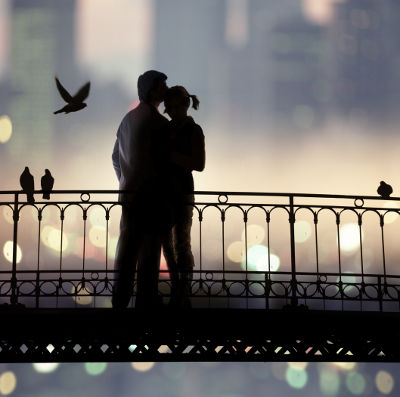 The Reconnect Program is for couples or individuals who are ready to feel more deeply connected. I'm here to support you in feeling a deeper connection with yourself and your partner. If you want more fun, play and passion in your relationship, this program will guide you there in just 4 weeks. You'll learn proven methods to help you have the deeper trust, love, and understanding.
By the end of the four weeks, you'll have tools that you can use for the rest of your life!
Start dtrusting yourself to make the best choices for you and your relationship.
Learn to set boundaries, so you're getting what you want.
Get easy to use tools that will ensure you feel loved.
Feel safe and supported as you explore roadblocks.
Simplify your relationship so you can have the connection you want.
Learn how your relationship is the key to deeply connecting with yourself.
itemprop="review"
"It wasn't until we worked with Luis that our relationship started to change for the better."

"For so long I felt disconnected with my husband. I tried different ways to connect with him and was failing. We both feel that Luis understood our true relationship issues. Luis didn't waste any time, we got down to the root of things and were able to learn and practice skills to bring to our relationship. I don't think words can describe how amazing Luis is. His gifts as a marriage coach are beyond expectations. I don't think I would be as happy as I am with my husband without the guidance of Luis Congdon."

Jamey Wright, Manager
What you'll get in the 4 Week Reconnection Program
One 90 Minute Session
Worth $395
In this initial session, we'll jump right in and assess the most efficient ways to infuse your relationship with the love, connection, and passion that you desire. Together, we'll create a roadmap to your love path. We'll dive into proven exercises to support you in getting the love you want.
Three 60 Minute Sessions
Worth $900
Each week we'll deepen your practices of connection to lead you and your partner towards a state of unity. The continual support will ensure that by the end of the sessions you'll have results that will last a lifetime.
Connection Training
Worth $500
You'll be given take-home assignments that will support you in keeping the love and connection flowing. Since I can't be with you 24 hours a day, I'll give you simple, yet profound tools that you'll be able to apply even when we're not in session together.
Bonus: Couples Intimacy Game
Worth $39 (Only available for a limited time)
With the Couples Intimacy Game, you'll receive a deck that walks you through an intimate journey with your partner. This proven method is a powerful way to deepen appreciation between you and your partner and get to know each other in all new ways. The Couples Intimacy Game is based on current leading research that shows this method works to help couples be closer and resolve issues faster.
Bonus: Weekly Email Coaching
Worth $497 (Only available to a limited number of people)
To ensure that you feel fully supported on your journey, you can know I'm here 24/7 to be an ally for your relationship. You can email me anytime, day or night, and let me know the challenges, breakthroughs, and questions you're having. My secure email provides a safe environment to vent or air out your thoughts and feelings. At the end of each week, I'll send you a helpful and compassionate response to ensure you feel heard and guided.
"Luis helped me see that I really am doing a great job as a Mother and everything is going to be alright."

"Luis helped me get perspective. It's hard raising two teenage daughters, Luis helped me see that I really am doing a great job as a Mother and everything is going to be alright. I hated asking for help but getting support made things so much easier. I am blessed to be surrounded by amazing people."

Jamie Wright, Manager
Total Value: $2,330
Your Cost: $850
Apply To Work With Luis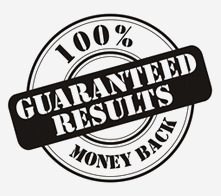 I feel so confident that your relationship will be revamped by any of my programs that I'm offering to give all your money back!You can try ANY of my programs totally RISK-FREE.
If you decide that this program is not right for you by the end of our first session, you'll receive a 100% refund on the entire program.