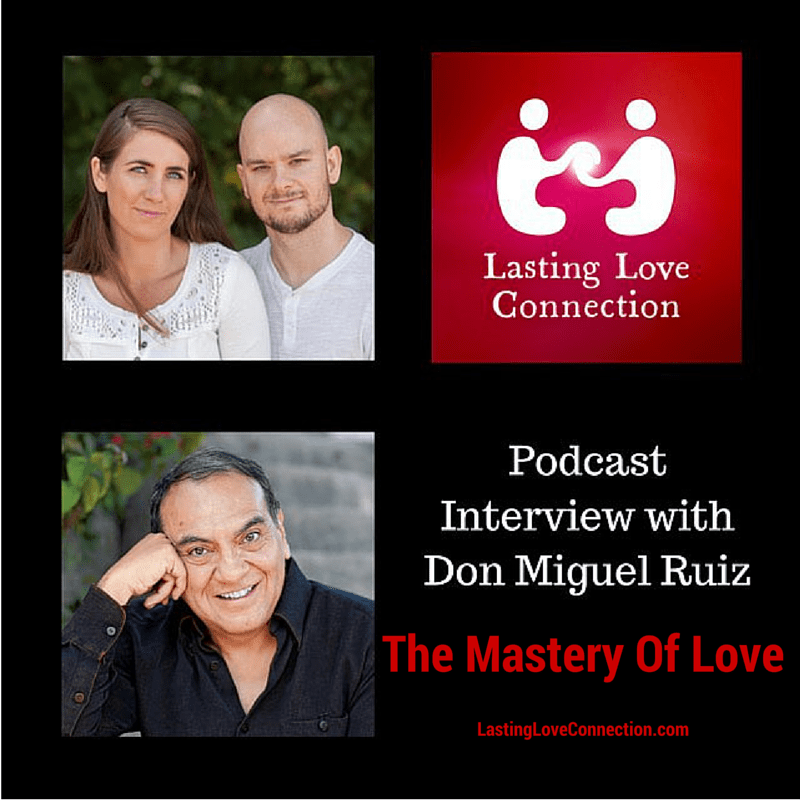 One of my favorite books of all times is: The Four Agreements. 
It's for this reason it's such an honor to be interviewing author, speaker and Toltec Wisdom teacher – Don Miguel Ruiz on today's episode of LastingLoveConnection podcast. 
Don's book, Mastery of Love, has been a favorite of mine for many years as well. 
Each of his books brings us into truth, light, and a deeper connection to what really matters. 
Don's ability to write with simplicity and teach with such clarity is what makes him a favorite of millions world-wide. 
The wisdom that Don teaches stretches beyond religion or sect, and goes straight to the heart. 
On our path to live the Mastery of Love or stay grounded in the four agreements it can become all too easy to make the agreements a way to judge ourselves…
As humans this is the barrier between us and love —the judgements. 
We've all been taught and domesticated into a mindset full of rules. 
These rules and judgements hurt us…
But the problem is this: Most of us don't know how to stop. 
And we don't know that there's even a problem —how can we when we are swimming in the issue? 
In today's interview Don Miguel Ruiz joins us to teach us the Mastery of Love, to help us the judgments, and guide us back to the heart of self-love. 
Books to Read:
The Toltec Art of Life And Death 
Related Episodes:
Don Miguel Ruiz Jr. – Finding Freedom
Dr. John & Julie Gottman – What Makes Love Last
If you've enjoyed today's episode be sure to comment and subscribe to the newsletter.