8 Week Communication Program
Learn How to Talk About Anything with Your Partner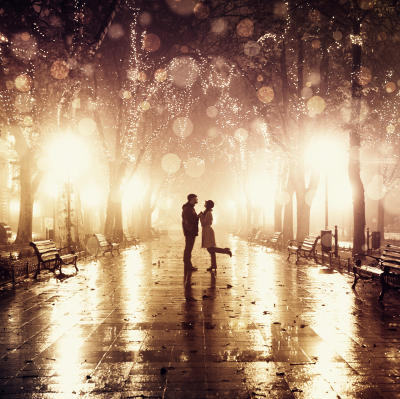 Communication is essential in relationships. I have many have clients coming to me who struggle with how to talk about their problems. Or every time a certain topic comes up, they have a big blowout and struggle to recover.
Many new clients avoid talking about their problems because they don't want to get into an argument. I know that story all too well, and I also know how to help these couples recover. With the right guidance, couples can learn how to talk about anything.
Communication can be challenging, but it's simpler than most people think. By implementing a few fundamental principles, and getting the support to do so, my clients are transforming their relationships.
The 8-week Communication Program is designed to get you results whether you take it alone or as a couple. In a short amount of time, you can go from a blowout or shut down to being able to talk about anything and everything with your partner.
End destructive cycles and fall in love again.
Stop feeling frustrated and hurt in your relationship.
Learn the secrets that all happy couples have in common.
Discover how to connect with appreciation, admiration, and gratitude.
Stop feeling unsatisfied and have the relationship you want.
Ensure that you can move forward in the ways that are best for you, your partner, and your relationship.
"We were able to feel safe enough with each other to communicate openly and clearly and to ask for what we needed."

"Luis' ability to stay present, to tune into, and identify our old relational patterns was spot on. He quickly helped us recognize our blind spots. We were able to feel safe enough with each other to communicate openly and clearly and to ask for what we needed. That was invaluable as we move forward."

Raya Loffe, Health Coach
What you'll get in the 8 Week Communication Program
One 90 Minute Session
Worth $395
In this initial session, we'll jump right in and assess the most efficient ways for you both to be heard and understood. Together, we'll create a roadmap out of the lies, anger, mistrust, or shutdown that has taken over your relationship. You and your partner will begin to learn to talk with open, kind, loving communication. Right from the get-go, we'll dive into proven exercises to support you to start speaking about the challenges with ease.
Five 60 Minute Sessions
Worth $1500
Each week we'll uncover essential tools for communication. The continual support will ensure by the end of the sessions you'll have results that will last a lifetime.
Communication Training
Worth $500
You'll be given take-home assignments that will support you in helping the communication to flow. Since I can't be with you 24 hours a day, I'll give you simple, yet profound tools that you'll be able to apply even when we're not in session together.
Bonus: Couples Intimacy Game
Worth $39 (Only available for a limited time)
With the Couples Intimacy Game, you'll receive a deck that walks you through an intimate journey with your partner. This proven method is a powerful way to deepen appreciation between you and your partner and get to know each other in all new ways. The Couples Intimacy Game is based on current leading research that shows this method works to help couples be closer and resolve issues faster.
Bonus: Weekly Email Coaching
Worth $497 (Only available to a limited number of people)
To ensure that you feel fully supported on your journey, you can know I'm here 24/7 to be an ally for your relationship. You can email me anytime, day or night, and let me know the challenges, breakthroughs, and questions you're having. My secure email provides a safe environment to vent or air out your thoughts and feelings. At the end of each week, I'll send you a helpful and compassionate response to ensure you feel heard and guided.
Bonus: Relationship Assessment Test
Worth $500
With this relationship assessment test, you and your partner will be able to identify the unique strengths and potential growth areas of your relationship. This test has helped over 3 million couples over the last 30 years. As a Certified Prepare Enrich Facilitator, I'll be able to decode this valuable tool for your relationship and map out the most efficient path to your relationship success.
"Luis is the best one out there."

"Luis has changed my life. He has helped me clear my mind and has given me the necessary tools to rebuild my confidence, self-esteem, and feel more motivated. It was hard to find a good coach. In my opinion, Luis is the best one out there."

Abraham
Total Value $3,430
Your Cost: $1400
Apply To Work With Luis