12 Week Break Patterns Program
Break Out of Frustrating Patterns You've been Stuck in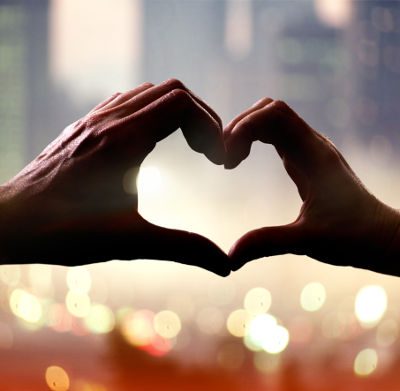 So many times I've seen clients confused and frustrated because they're stuck in the same old patterns in their relationship and don't know how to break out. Maybe you know what I'm talking about. Maybe you keep repeating the same old fights with your partner. Maybe every time they do that thing you hate, it takes you hours, if not days, to recover. And the worst thing about patterns is that they keep repeating.
So how do we stop the same old cycles and find the love we want?
How do we break out of ruts and find hope again?
How do we let go of past hurts, once and for all?
When we repeat patterns, we create a groove just like if we walked the same path through the forest every day. Eventually, that groove becomes a rut, and the longer we stay in that rut, the harder it is to break out.
To get out of our relationship ruts, we have to do something different. Three essential tools help couples break painful patterns: support, accountability, and implementing proven methods.
I'm thrilled to have the 12 Week Breaking Patterns Program to assist you as an individual or as a couple to have the freedom you've been wanting.
You can be sure that this program is for you if ANY of these resonate:
You're ready to end old patterns.
You feel like your relationship is stuck in a rut.
The same old issues keep coming up.
You feel like your relationship is at the end of its rope.
You feel confused and hopeless about how to move forward.
Past hurts keep coming up in the relationship.
You're ready to stop having blowout arguments.
You're committed to helping your relationship to last.
"My relationship is stronger than it has ever been and growing everyday!"

"I had been struggling with acceptance and misguided emotional responses in my relationship with my partner. Luis listened to me, found the compassion necessary to understand my pain and helped guide me to a place of peace in myself and to find that love that transcends my complete understanding. No other human being has ever had such an effect on my psyche. My relationship is stronger than it has ever been and growing everyday!"

Frederick Wright, Counselor
What you'll get in the 12 Week Break Patterns Program
One 90 Minute Session
Worth $395
In this initial session, we'll lay out all the patterns on the table, and get crystal clear on the best way to move forward. Together, we'll look at old patterns from a compassionate place and gain clarity on what the underlying needs are. We'll dive into proven exercises to support you in the beginning to experience the freedom of breaking out of patterns.
Seven 60 Minute Sessions
Worth $1500
Each week we'll deepen your practices of breaking patterns to lead you and your partner towards a state of unity. The continual support will ensure by the end of the sessions you'll have results that will last a lifetime.
Breaking Patterns Training
Worth $500
You'll be given take-home assignments that will support you in helping the communication to flow. Since I can't be with you 24 hours a day, I'll give you simple, yet profound tools that you'll be able to apply even when we're not in session together.
Bonus: Couples Intimacy Game
Worth $39 (Only available for a limited time)
With the Couples Intimacy Game, you'll receive a deck that walks you through an intimate journey with your partner. This proven method is a powerful way to deepen appreciation between you and your partner and get to know each other in all new ways. The Couples Intimacy Game is based on current leading research that shows this method works to help couples be closer and resolve issues faster.
Bonus: Weekly Email Coaching
Worth $497 (Only available to a limited number of people)
To ensure that you feel fully supported on your journey, you can know I'm here 24/7 to be an ally for your relationship. You can email me anytime, day or night, and let me know the challenges, breakthroughs, and questions you're having. My secure email provides a safe environment to vent or air out your thoughts and feelings. At the end of each week, I'll send you a helpful and compassionate response to ensure you feel heard and guided.
Bonus: Relationship Assessment Test
Worth $500
With this relationship assessment test, you and your partner will be able to identify the unique strengths and potential growth areas of your relationship. This test has helped over 3 million couples over the last 30 years. As a Certified Prepare Enrich Facilitator, I'll be able to decode this valuable tool for your relationship and map out the most efficient path to your relationship success.
"Luis was confident, calm, attentive, very caring, yet very honest, blunt and with little held back."

"Luis has really helped me. I love that he didn't simply give instructions or advice but mostly just brought awareness to our patterns, taking turns putting attention on each of the partners and mirroring their behavior. It was both real and easy to hear. It didn't feel like he was holding back but the message was delivered very tactfully with love and compassion. I've felt for some time that an outside perspective was needed in order to get through some rough stuff in my relationship and I'm so happy Luis was the one to do it. He felt incredibly trustworthy because he wasn't just shoving info down my throat. Luis was confident, calm, attentive, very caring, yet very honest, blunt and with little held back. I could tell he was there to help and not just make us feel good. He didn't give us an easy answer, but some great tools for us to use on our own."

Pavel F.
Total Value $4,030
Your Cost: $1800
Apply To Work With Luis